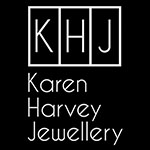 Sterling Silver Earrings – Brushed Bars
These lovely 'Brushed Bars' Sterling Silver earrings are 10mm wide by 40mm long with a long ear wire which hangs straight down behind the ear approximately 15mm longer than the bar.  The sterling silver bar has a brushed surface which gradually becomes textured at the bottom.  Also available with a transition to an oxidized texture which fades in from the brushed surface above. These earrings are quite dramatic dressed up or for a more casual look as well.
Want to know more about sterling silver? Particularly 925 sterling silver then read about it HERE.
Want to see all my amazing jewellery? Click HERE.