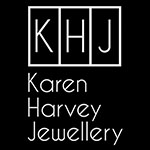 Sterling Silver Studs – Little Harves
These little sterling silver studs / earrings are perfect when you just want that little something! Half polished sterling silver and half oxidized, my Little Harves studs measure 9.5mm. Easy to wear and look great with just about anything.
Want to know more about sterling silver? Particularly 925 sterling silver then read about it HERE.
Want to see all my amazing jewellery? Click HERE.