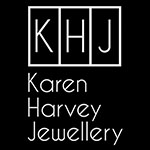 Montana Agate Drop Earrings 1
These beautiful Montana Agate triangle cabouchons are presented in elegant settings with each pair of earrings slightly different to sit picture perfectly with the stones.  There are currently three of these beautiful long drop earrings, all made with blackened sterling silver:
The transparent agate with black nodules are complimented with two sterling silver grantualtion sections along the 37.5mm drop. The black nodules in the stone are created by manganese oxide. These earrings have an overall measurement of 70.35mm, the stones are 16.5×15.5mm triangles and 17.01ct.