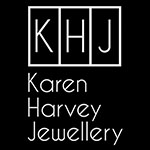 My Tafoni Stick Earrings are inspired by the holes in rocks at Melanesia beach on the Victorian south west coast.  Tafoni are the geological formation of holes that resemble caves with round entrances and smooth walls.  The formation is recognised by its honeycomb or sponge-like appearance.
These stick like earrings are sterling silver and have been oxidised and polished.  Measuring 2mm square x 38mm long, they are super light to wear and come in a variety of 'Tafoni'.  Choose between options 1: Full Tafoni, 2: Half Tafoni, 3: Scattered Tafoni.
They go well with my Tafoni rings too!  Check them out here.