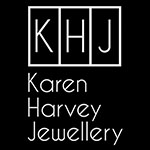 Sterling Silver Earrings – Dotties
These cute little sterling silver earrings are really handy – they go with everything and are easy to wear! Dress them up or down, or pair them with another set, they are small enough to sit with another earring, yet big enough by themselves. A grid of dots etched into a 12mm disc, these little studs are a great everyday piece of jewellery.
Want to know more about sterling silver? Particularly 925 sterling silver then read about it HERE.
Want to see all my amazing jewellery? Click HERE.