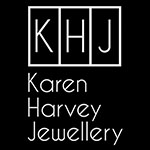 (/' dalep/) a small indefinite amount of something, casual and without measure
These little dollops of melted sterling silver on stud earrings are a perfect little addition for your ears – simple, easy to wear, dressed up or down.  
Want to know more about sterling silver? Particularly 925 sterling silver then read about it HERE.