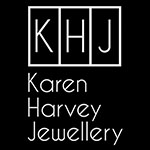 Sterling Silver Pendants – Age Rings
These sterling silver pendants were inspired by the age rings of one of my trees that fell in a storm.  In the process of cutting it up, the age rings were very prominant, red and almost bleeding.  It was one of my favourite trees and a sad day.  The pieces I have made in response are from as series called 'Goodbye Angophora'.
The pendants are available on either sterling silver snake chains or sterling silver cable necklets that sit high on your collarbone.