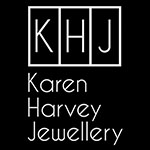 Sterling Silver Pendants – Vascular Lace
These sterling silver pendants are part of my Vascular Lace series, inspired by microscopic images of plant cells. It has been etched with images of actual plant cells and gently curved to give the 'cells' more visual depth. The pendant hangs 'proud' of a 1.5mm sterling silver cable chain from a concealed bail. The cable chain has a secure twist closure. Sterling silver, etched, oxidized, burnished. Pendant size: 80mm x 23mm.
The smaller sterling silver pendant is sized at 48mm x 19mm.
NOTE: as these pieces are individually etched using actual images of plant cells, the etching pattern may vary.  See more of my Vascular Lace series in Earrings, Rings and Bracelets/Cuffs.
Want to know more about sterling silver? Particularly 925 sterling silver then read about it HERE.