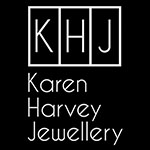 Sterling Silver Pendants – Birds Nest
These sterling silver pendants hang from a sterling silver snake chain, a 'pearl-ish' egg' sits in a nest of sterling silver wire resting on an etched, oxidized and gently domed disc.  The pendant hangs from a tube which holds the 45cm long, 1mm snake chain.  The pendant disc measures 30mm in diameter and 37mm from the top of the tube.
Want to know more about sterling silver? Particularly 925 sterling silver then read about it HERE.
Want to see all my amazing jewellery? Click HERE.