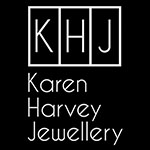 I hope you enjoy my Azurite Drop Earrings.
The Azurite stones are such a deep, vibrant blue.  They are like little eggs which have been split in half and inside is a magical surface of dark sparkling material.  
The beautiful stones are set in a manner so as to not distract from their unusual beauty.  These rigid drop earrings are 65mm long, the stone setting which is a sterling silver backset bezel setting is app 19x20mm. The back of the stone is domed and has been sealed for durability.
Azurite material has been used throughout history as a pigment by artists, creating beautiful azure blues.