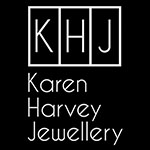 These ebony earrings have been made from old ebony keys from a dilapidated piano.  The piano keys have the signature 'EJB' and the date they were serviced, this one in September 1911.
I have a limited supply of the ebony and these earrings would make a perfect gift for your musical someone.   They are a contemporary homage to the craftsmanship of over 100 years ago.
These earrings are available in Drop or Loop style.