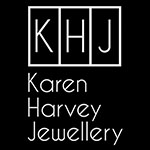 Peridot Ring in Silver and Gold
This beautiful 8mm Peridot Ring is set boldly in 9k gold with gold highlights on the reticulated sterling silver ring.  The ring is shaped for comfort and ease of wearing and can be worn with the Peridot facing away or towards you.  The darkened patina of the sterling silver enhances not only the reticulation but also makes the touches of gold really pop. The ring measures size R or 8.75 and the band is 16mm wide.
The birthstone for August, Peridot is associated with strength and balance and is believed to bring peace, health and rest by harmonizing the mind and body. 
Want to know more about sterling silver? Particularly 925 sterling silver then read about it HERE.