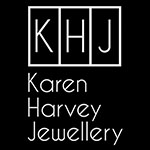 'Leaf Vein' Sterling Silver Ring
Etching the patterns of the 'Leaf Vein' range has created some really interesting patterns for these rings and matching earrings. As in nature, the patterns are organic and variable.
The 'Leaf Vein' sterling silver ring is etched and oxidized, creating an abstract impression. The ring is .45″ or 11.5mm wide. The ring is oxidized, then polished which highlights the pattern and gives the ring an aged patina.