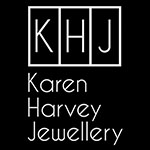 Wonky – Sterling Silver Earrings
These little 'wonky' sterling silver earrings hang delicately from brushed sterling silver studs.  Two different sized wonky circles hang lightly.  Dress them up or down, they'll be a favorite! Goes well with my little wonky bangles!  Check out the Bracelets (Bangles& Cuffs) section.
Want to know more about sterling silver? Particularly 925 sterling silver then read about it HERE.
Want to see all my amazing jewellery? Click HERE.