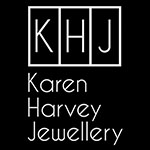 'Wallpaper' Etched Sterling Silver Ring
The etching patterns of the 'Wallpaper' range were inspired by the works of the British designer and craftsman, William Morris.
This stunning sterling silver ring is etched with my Australian 'Wallpaper' pattern of native birds and flowers. The ring is 3/5″ or 15mm wide. The ring is oxidized and highly polished which highlights the lovely pattern and gives the ring an aged patina. Please note the images on the rings are taken from random sections of my wallpaper – one may be a flower, the other a bird These rings are a great match for my 'Wallpaper' triple disc Neckband and earrings which you can find in the Necklace and Earring sections of this site.