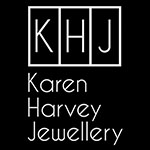 'Twiggy' Sterling Silver Ring
The etching patterns of the 'Twiggy' range were inspired by my view from the studio looking out to the bare branched trees in Winter. I love the differing seasons of the garden … the way the branches, laid bare, create their own patterns against the sky.
The 'Twiggy' sterling silver ring is etched with my image of twigs and buds – some crisscrossing, some running parallel, creating a rather abstract impression when etched on the sterling silver. The ring is 1mm thick and .6″ or 15mm wide. The ring is oxidized, then polished which highlights the pattern and gives the ring an aged patina.