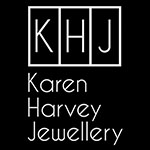 Sterling Silver Earrings – 'Wallpaper' Etched Dome
The etching patterns of the 'Wallpaper' range were inspired by the works of the British designer and craftsman, William Morris.
These stunning sterling silver earrings are dome shaped drops, which are etched with my Australian 'Wallpaper' pattern of native birds and flowers. The domes hang from a delicately shaped sterling silver wire which loops through the ear and hangs behind creating a balance to the design. Please note the images on the earrings pairs are taken from different sections of my wallpaper – one may be a flower, the other a bird These earrings are a great match for my 'Wallpaper' triple disc neckband.
Want to know more about sterling silver? Particularly 925 sterling silver then read about it HERE.
Want to see all my amazing jewellery? Click HERE.