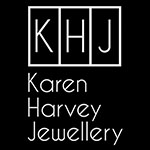 Memento Ring – Handwritten Memento Sterling Silver Ring
This image shows you the original writing, in this case a beautiful note from a mother to her daughter who commissioned this memento ring 'Tons of Love Darling x Mum'.  I absolutely love doing these rings for people to have a little bit of something special from a loved-one.
Create your own individual and unique 'Memento' ring, bracelet or pendant. You can provide your own writing or the words you want to use can be produced in various computer generated fonts. Your interpretation of 'memento' is limitless: a person's name or their writing, a special time or place, a favorite saying or quote.
To create a Memento ring in writing provided by you, I will need a jpeg file of at least 600dpi. Some files need 'cleaning up' to produce good quality etch-able writing. I am happy to communicate with you on this process – just email me your query or request and we'll work together on your design.
Enter your ring size in "Order Notes:" at the "Shipping Address"section at the checkout page.
If you are unsure of your ring size, use the Ring Sizing Guide HERE.
If you require further information email Karen HERE.
Want to know more about sterling silver? Particularly 925 sterling silver then read about it HERE.
Want to see all my amazing jewellery? Click HERE.