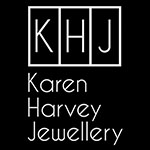 Guineafowl Feathers – Sterling Silver Cufflinks
These Guineafowl feathers cufflinks  are embedded in super-clear resin.  Handcrafted using re-milled sterling silver they are something unusual for the man who has everything.  Barrel swivel fitting.
18mm diameter.
Please note, all feathers used in my jewellery are ethically sourced.
Want to know more about sterling silver? Particularly 925 sterling silver then read about it HERE.