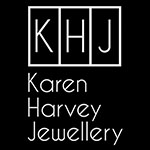 'Deconstructed' Sterling Silver Ring
This sterling silver ring will make a stunning addition to any man's daily wearables.  It is simple, sleek and something a little different.  It is a great finishing touch for any occasion.  It is a very nicely weighted piece, deconstructed using recycled sterling silver.
This sterling silver ring has been bashed, scratched and variously marked before oxidizing to give it a lived in look.
You can access the Sizing Guide here.
NOTE: Please enter your ring size in the "Order Notes" section on the Checkout page.