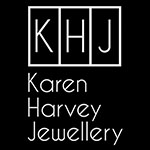 'Deconstructed' Sterling Silver Cuff and Ring
This sterling silver cuff and ring will make a stunning addition to any man's daily wearables.  They are simple, sleek, something a little different.  It is a great finishing touch for any occasion.  They are very nicely weighted and deconstructed using 4mm round recycled sterling silver.
This cuff and ring have been bashed, scratched and variously marked before oxidizing to give it a lived in look.
You can access the Sizing Guide here.